The Book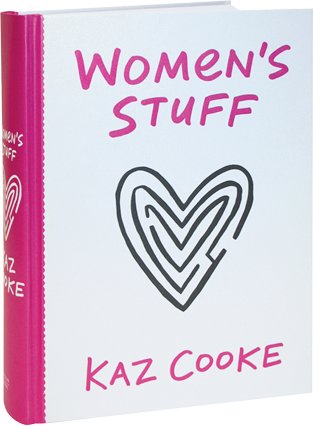 Women's Stuff is the essential guide to life for all women aged 18 to 108.
With more than 700 pages of the best info, independent advice and great fun you'd expect from Kaz Cooke, author of Up The Duff, Kidwrangling and Girl Stuff this is THE book every Australian woman truly needs if they want to know anything about everything from confidence, body image, eating, health, hormones, bosoms, hairy bits, love, heartbreak, to sex, mental health, wrinkle creams, cosmetic surgery, friends, sleep, home, false eyelashes and menopause.
Best of all, there's no fibs, faff or fakery…
Women's Stuff also includes more than 2,000 illuminating, amazing, hilarious and heartbreaking quotes from real women who shared their own secrets and stories.